Vehicle Trackers
Live GPS real-time tracking devices for Vehicle Tracking, Fleet management, Plant & Machinery Security, Sports timing, Personal Location & Lone Worker Protection, Surveillance & Security. We are authorised installers for Trackitnow, Tracker, CobraTrak and Trackstar vehicle tracker systems. For pricing and more information on any of our goods we offer in Cambridge or Newmarket please contact us below.
Alarms & Camera Systems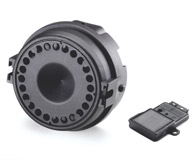 Alarms
If you are in the market for the latest alarm systems, Streets Installations will supply and fit directly to you. We offer big branded products such as Cobra, who supplies many of the most advanced standard fit security systems. Cobra immobilisers and alarms are Thatcham recognised by major UK insurers, with the possibility of a reduction in premium discount or group rating.
Streets Installations now stock Thatcham 2-1 approved CAN 4400 series alarms, with complete compatibility with a wide range of CAN-bus protocols and OE immobilisers. Cobras extensive range of security solutions includes a range of programmable features.

Rear Cameras
See exactly what is behind you when reversing. A discreet camera is mounted at the rear of the vehicle with the picture displaying on a monitor close to the driver. Night illumination gives a day light view even in complete darkness. Rear camera systems are available to interface with your current navigation system or to a rear view mirror monitor.

Reversing alarms
Provides a loud audible warning to both pedestrians and other drivers whilst reversing your truck, van or bus.

Witness Cameras
Journey recorders capture high quality footage from your vehicle which can be used in accidents or bumps as evidence. Protect your excess and no claims when you're not at fault.
Remember, for more information on any of the products or services, whether you're looking for the peace of mind you'll receive from either cameras covering your camera or one of the high quality, subtle vehicle trackers we offer throughout Cambridge and Newmarket then don't hesitate to contact the team at Streets Installations today via our contact form or on the phone number above, we look forward to hearing from you.
We accept most credit and debit cards. See below for details.


Email us
Complete the form below to proceed with your enquiry: